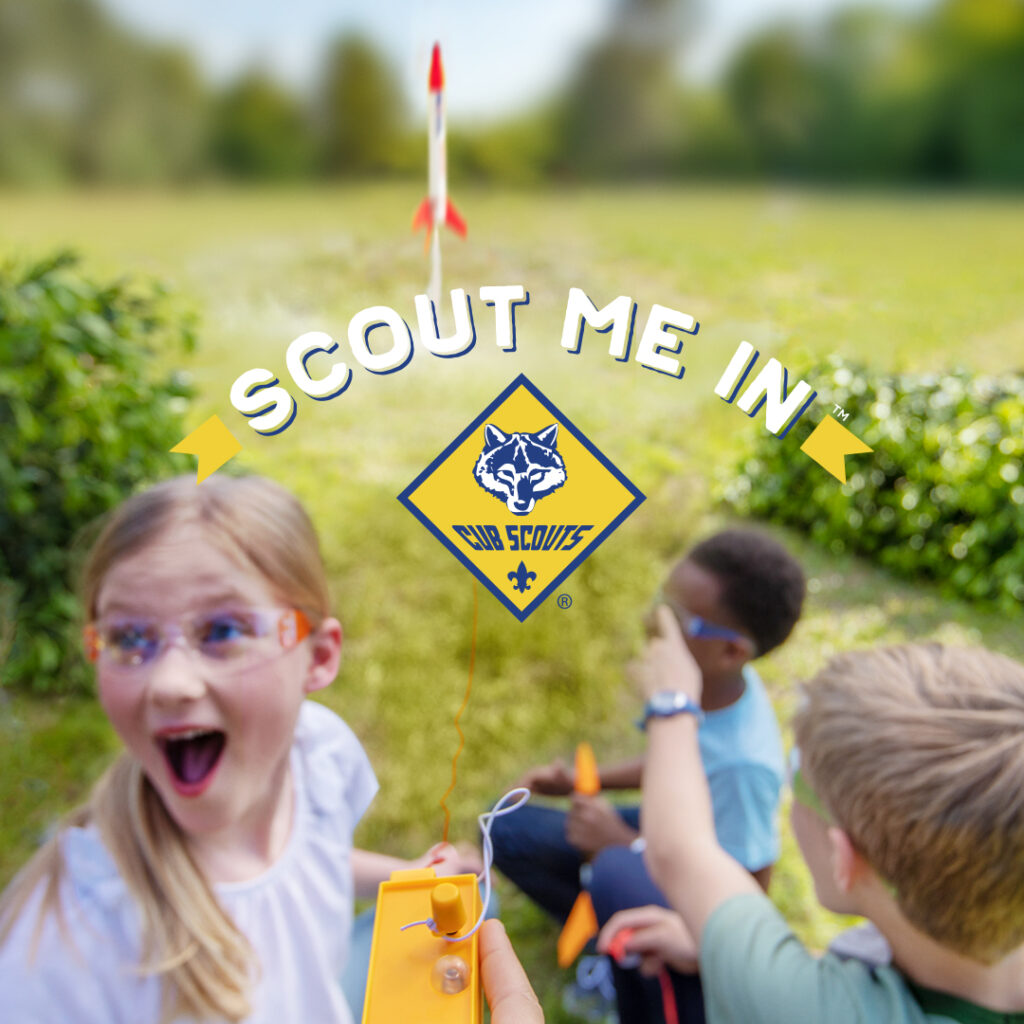 Scouting is about…
Character Development
Confidence Building
Outdoor Experiences
Cub Scouts is for boys and girls in Kindergarten through 5th grade.
Stop by the North Primary and Intermediate Schools on Thursday, September 13th between 6:30 – 8pm to learn more about the Cub Scout program.
Those who join that evening will receive a FREE ROCKET and will be invited to our launch event on September 29th.
Browse through our website for more information and contact us with any questions!